Location and Directions
Arriving from the Port of Capri
Take the bus from Capri's port to Anacapri and get off at the "Posta" (Postal Office) stop. From there, walk about 10 minutes following the directions on Google Maps. Otherwise, opt for a taxi that will drop you directly at the entrance.
Getting Around the Island
Il Giardino dell'Arte is just a 10 minute walk from the center of the town of Anacapri, Italy. Walk up Via La Vigna and then take Via Le Boffe to Piazza Diaz, Anacapri's main square. Small island buses depart from the center for destinations across the island, including Capri town, Marina Grande, and Marina Piccola. There is a bus stop just two minutes from the hotel for routes to the Blue Grotto and its nearby beach. You can also rent a scooter to explore the island independently.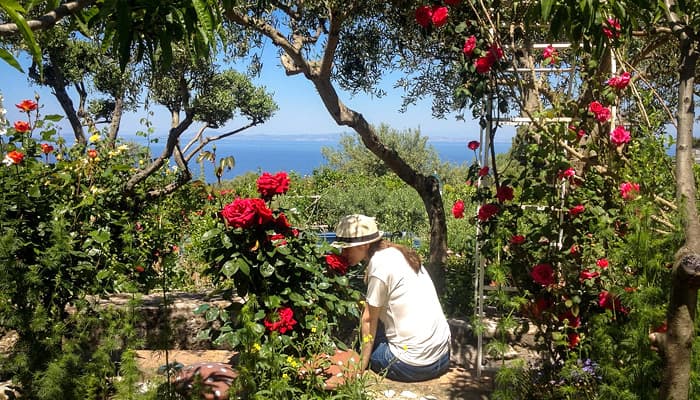 The bucolic peace of Anacapri, Italy
Intellectuals, writers and artists from the past century have chosen Anacapri as their retreat on the Island of Capri. This is the most peaceful corner of the island, where silence and serenity reign. Removed from the crowds and noise of the Piazzetta, Anacapri is just a 10 minute bus ride from the bustling center of Capri town. After exploring Capri, you can retreat to the serenity of the sunsets, vineyards, and gardens surrounding Il Giardino dell'Arte...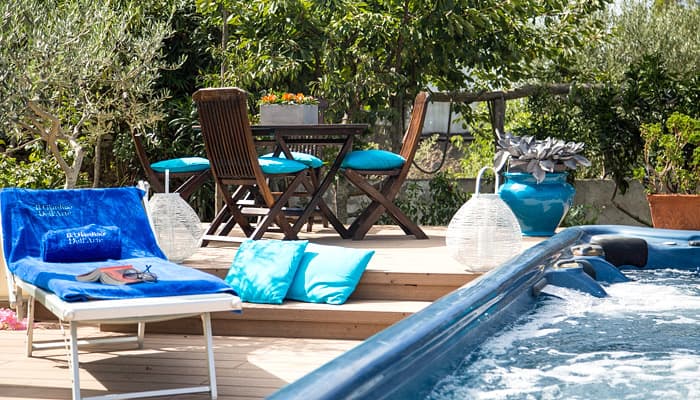 Total R &R
Many of our guests tell us, "It's so peaceful here that we may never leave to explore the rest of Capri". This may be true, but we believe that Capri is an island to experience, not simply to visit!
We can suggest the best itineraries, beaches, and restaurants based on your interests and travel style. Ask us for tips and recommenations, and we'll help you plan an unforgettable vacation on Capri!
Itineraries and Walks
Exploring Anacapri
Here are some of the places to explore by foot from Il Giardino dell'Arte Capri. When you arrive, we'll provide you with a map and directions...all you need to pack is comfortable shoes and sunglasses!